Bad Hat Harry is a graphic design studio in Coffs Harbour, NSW.
We specialise in refreshing business branding, graphic design, logo design, web design and marketing for small businesses on the Coffs Coast and throughout Australia.
We work with new or existing businesses who know their "brand" is one of their most valuable assets and the importance of making a great first impression, regardless of what their budget is.
WE CAN DO YOUR
Graphic Design
Graphic design is not just logo design or making a brochure or a website. We do much more than that! At Bad Hat Harry we believe every element of your brand carries the identity, personality, promise and story your business needs to tell to sell.
WE CAN DO YOUR
Business Branding
What is branding? It's everything! It is every element a potential client comes into contact with about your business. Your "brand" needs to make the right first impression, send the right message, tell a great story about what you do and what you promise to deliver.
WE CAN DO YOUR
Website
Many of your potential customers will visit your website before they visit your shopfront. It is how they judge who you are, what you do and how you do it. An effective, well designed, well written and well branded site helps them choose you over your competition. Impress them!
BRAND-AID ON THE COFFS COAST
Can we help your business?
Bad Hat Harry helps the Coffs Coast thrive & grow with:
Business Branding | Business Re-Branding | Graphic Design | Web Design | Logo Design | Illustration | Copywriting | Advertising, Campaigns & Marketing | Printing | Shopfront & Vehicle Signage Design | Stationery | Brochure, Poster, Magazine, Flyer, & Postcard Design | Social Media Design & Copywriting
You never get a second chance to make a first impression.
We are First Impressionist Specialists for the branding of your new business. This is the most important time to "invest" in establishing your Business DNA and how to establish yourself in the market, stand out from your competition and express your brand promise in everything you do right from day one.
We offer a free hour to discuss where you are and where you want to be.
Whether you need to produce simple marketing collateral ( "can you make me a flyer?") or you need to set sail into an entire rebrand we will discuss the brand you have already developed and what you would like it to become – to either nudge it in the right direction or revamp its entire personality and launch your business to a new trajectory.
BRAND-AID ON THE COFFS COAST
Re-branding projects from the vault
Book a free chat with Bad Hat Harry
Talk to Bad Hat Harry today to discover or decide if you need some brand-aid.
We offer you one free hour-long consultation and appraisal of your brand, either in person or via Skype or telephone. We offer non-scary solutions no matter where your business brand is today. We can put together a recommended action plan and show what we can do to accommodate your budget and maximise your marketing dollars with real strategy for building and growing your brand.
HERE ARE SOME HAPPY TESTIMONIALS FROM OUR HAPPY CLIENTS
Don't just take our word for it
"Bad Hat Harry have now helped me establish my brand with my logo, my business cards, website, flyers, stationery and gift vouchers. They were just what I wanted."
RACHAEL MACLAREN, ADOREMAT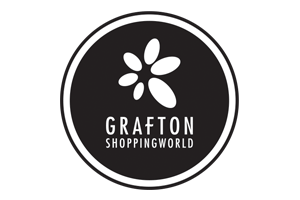 "We have worked with Bad Hat Harry for over 5 years and we love her! She can interpret a brief or provide you with ideas you didn't know existed. Consistent quality and amazing design – we love it! "